Spinal cord injury (SCI) causes a number of changes in sexual functioning. Despite these changes, people with SCI can participate in and enjoy an active and fulfilling sex life.
In this video, Sexuality Reborn, which was funded by the Paralyzed Veterans of America, the physical and emotional effects of SCI are frankly discussed by four couples. These couples demonstrate and share their personal experiences concerning self-esteem, dating, bowel and bladder function, sexual response and varying types of sexual activities.
This video is an educational tool produced by Kessler Institute for Rehabilitation and Kessler Foundation in West Orange, New Jersey. This video is for spinal cord injured and other physically disabled individuals. It can be viewed by individuals, their partners, or as part of a sexuality education session in rehabilitation.
The video was produced and narrated by Dr. Craig Alexander and Dr. Marca Sipski, with Guest Narrator, Mr. Ben Vereen.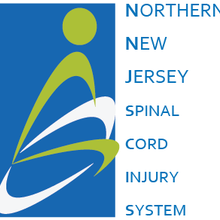 Northern New Jersey Spinal Cord Injury System
1

Sexuality Reborn: An Educational Video for People with Spinal Cord Injury and Their Partners

Sexuality Reborn: An Educational Video for People with Spinal Cord Injury and Their Partners